Yesterday marked the day of the 2022 Hop Harvest for this years edition of our Locavore Winter Stout.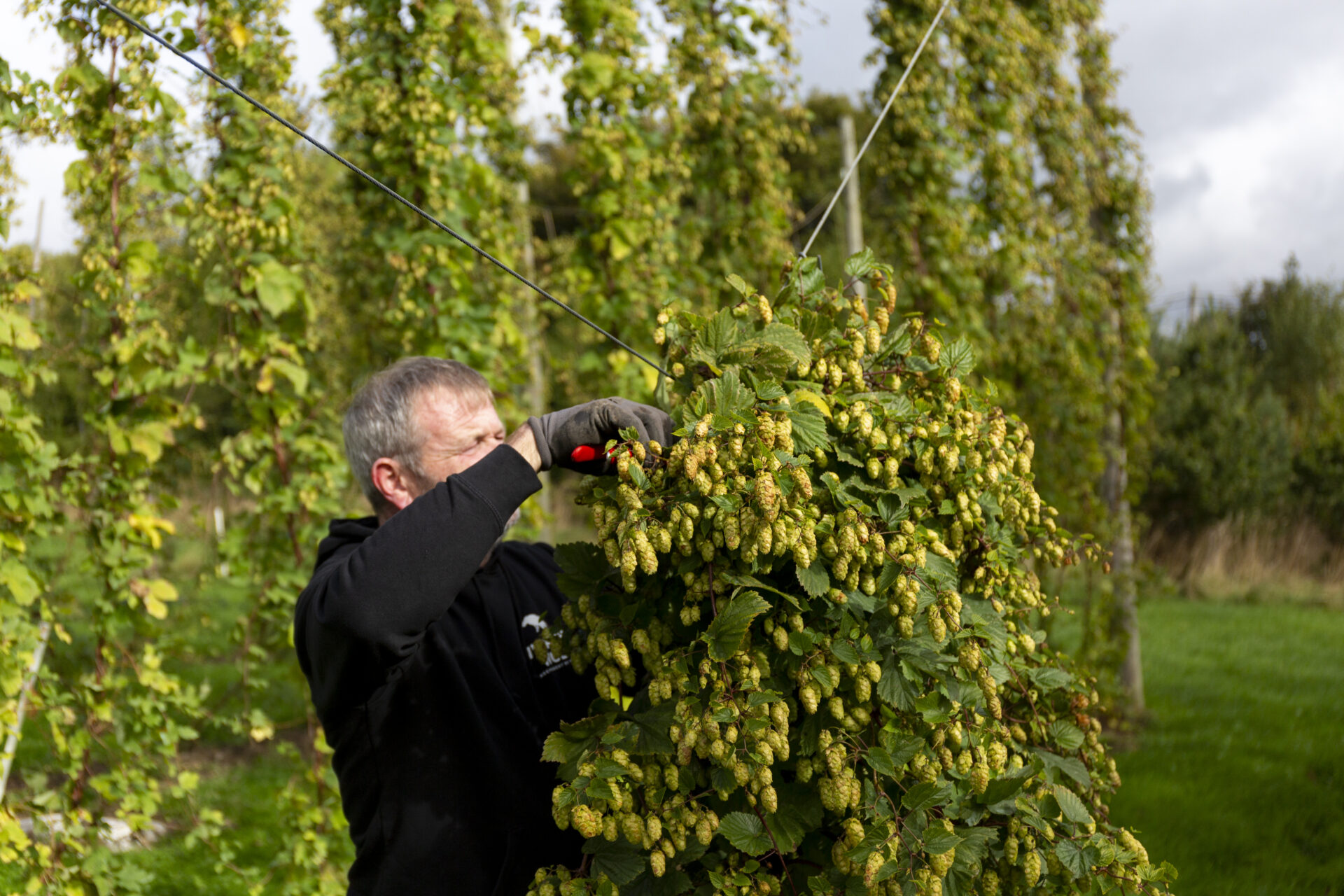 The hops were strung up in May and under Simon's watchful eye they were at their full height with fully developed cones ready for harvesting. Getting up bright and early to beat the weather, Simon cut down the hop bines and transported them to the taproom at the brewery to be hand picked.
We were delighted to be joined by a group of enthusiastic volunteers at the taproom to help us with the hop picking. With plenty of coffee, beers and pizza to go around, the Wicklow Wolf team and our amazing group of volunteers hand picked 60kg of this years hops including Challenger, Chinook, Northdown and Phoenix.
The freshly hand picked hops were added straight to the lauter tun, with our volunteers up on the brew deck to see how our Locavore Winter Stout all comes together behind the scenes.
Thanks again to all of our volunteers who came along and helped out on what was a fun, educational and social event.
For now the beer has been sent off to our fermentation vessels till its release in November.