After a two year hiatus, it's been wonderful to have a year packed with beer festivals. Chances to catch up with friends in far flung corners of the beer world, chances to see new trends and challenge our thoughts about modern beer.
Festivals are one of the most inspiring and enjoyable parts of the craft beer world. We've been honoured to be invited to some great festivals over the years and always wanted to give back with a shindig of our own.
Galway is Ireland's crowned king of festivals but there hasn't been a proper craft beer festival in many moons, a wrong we were determined to set right this year.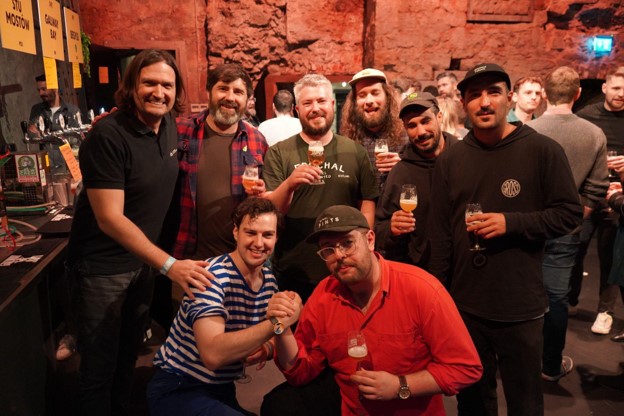 The idea behind Saunter was inspired by the concept of creating a 'Galway Style' festival which encapsulated everything we loved about areas like the Latin Quarter and West End. A relaxed day moving through the streets, stopping to listen to the odd busker or grabbing an oyster off one of the pop up stands all complimented by a few stops into our three central Galway venues, plenty of craic, chat and music.
Our two central Galway pubs are some of the most beloved pubs we have opened over the years with the Salthouse, in particular, being lauded as one of the best places to drink craft beer in Ireland.
We knew these venues had to be part of the event but we needed a link in the middle of the Latin quarter, when we saw the Druid theatre we knew we had our missing piece. The venue is over 300 years old and is an incredible restoration of several previously derelict maritime warehouses, today it is home to the world renowned Druid Theatre group, a uniquely Galway venue ideal for our concept.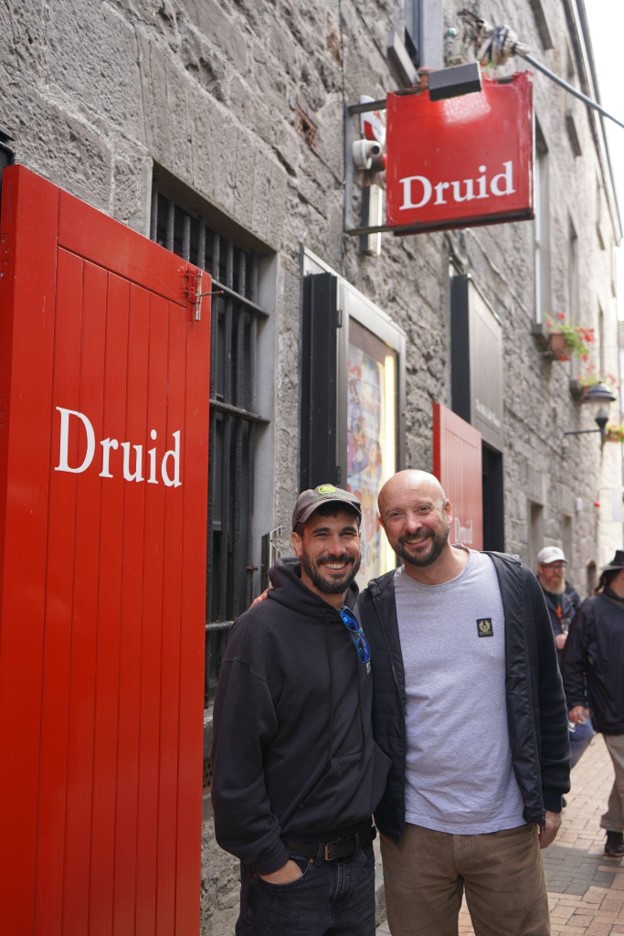 The lineup of breweries was based on a list of great friends and supporters who we have admired and worked with over the years. We wanted a balanced lineup of beers with plenty of sessionable beers and innovation that would make for a quirky, memorable and satisfying day of imbibing. We also wanted our festival to represent some corners of the brewing world that perhaps pass some people by a little.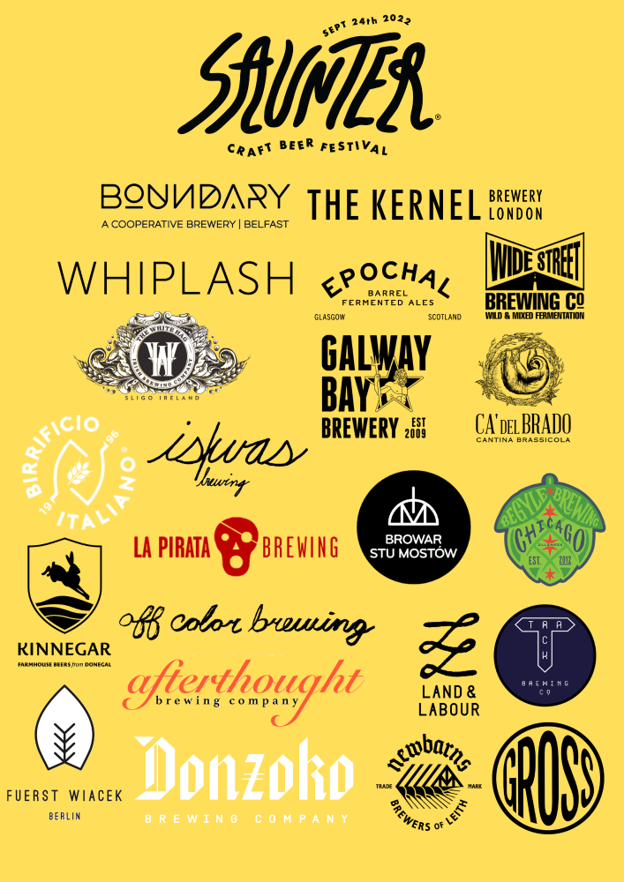 Over the past few years, bars in Italy and Spain have been some of the most exciting places to drink beer in Europe so we wanted to bring a little bit of that innovation and quality to the event. Finally, it was Tom, our head brewer, who put a call into long time collaborator Begyle, who set up a mouth watering selection of Chicago's most respected names.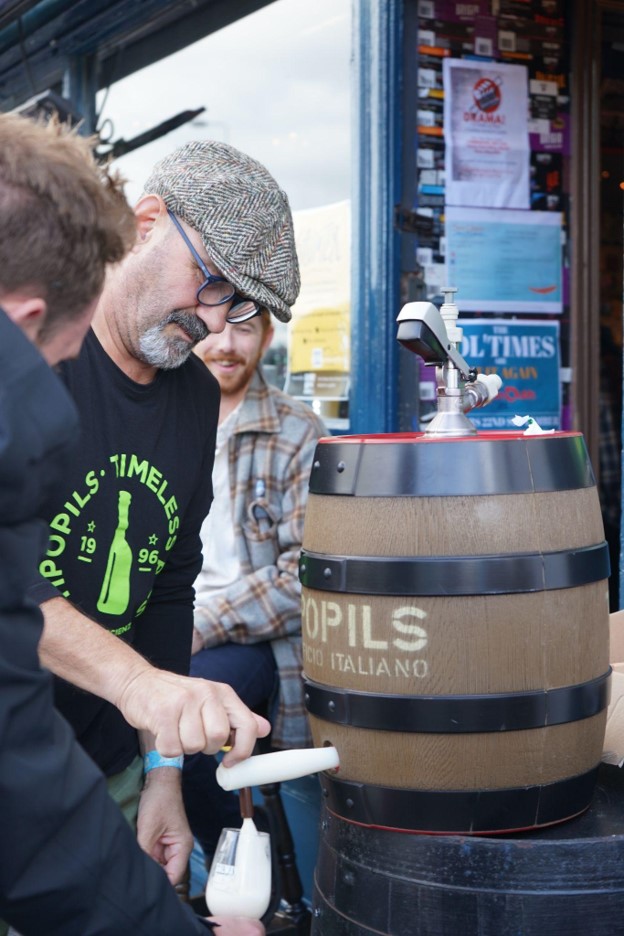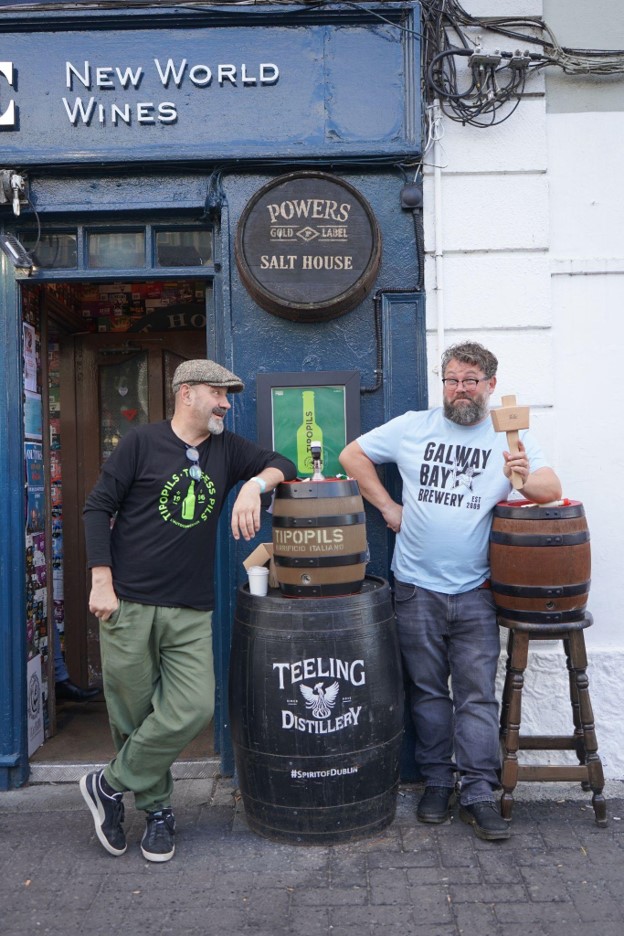 In the end, the greatest pleasure we got was everyone coming up to us to say that there wasn't a bad beer on tap even if not every name was familiar to them before Saunter.
Every brewer there was someone we have followed and supported for years so to see the quality coming from everyone was a vindication of our carefully curated selection.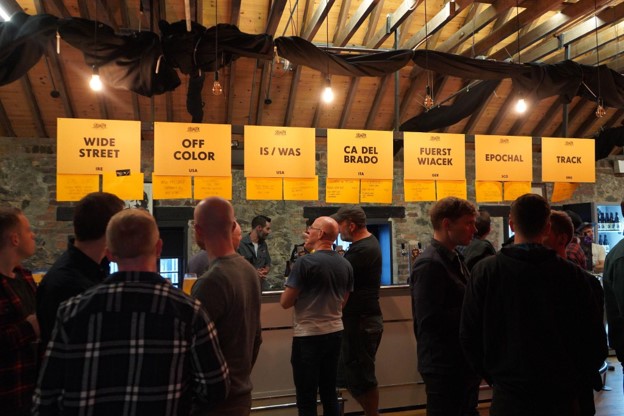 We learned a lot from the weekend as well and despite a few frayed nerves by the end, we all agreed that the festival will have to return in the future.
See you in the Latin quarter for another Saunter soon!