First released in 2019 to mark our 5th Birthday. Pointy Shoes 2021,
a Bourbon Barrel Aged Imperial Stout, aged in Bourbon barrels for 12 months, was brewed to celebrate our 7th birthday.
When we decided to brew a beer to celebrate our birthday – there was always only one name to call it – Pointy Shoes. Back in 2014 when Quincey and Simon made the decision to make their dreams a reality and open Wicklow Wolf they searched for a building that they could move into and call it the home of Wicklow Wolf.
A former bakery in the heart of Bray ticked all the right boxes.
Simon set up a meeting to meet the landlord to secure the premises. Uncharacteristically for Simon, he was early to the meeting and the landlord said that if your business partner turns up in 'Pointy Shoes' you both can forget it.
Luckily, Quincey worked in the big corporate drinks world and on leaving he vowed never to wear a suit again and with them pointy shoes. It was that moment and that phrase that helped shape what the two lads wanted to build – an independent brewery without any hints of 'pointy shoes' and what they stand for.
7 years on, still no pointy shoes.
Our head of production John Allen taking down the Pointy Shoes Barrels after a 12 month stint on the racks. John and the team were only delighted to sample all of the barrels.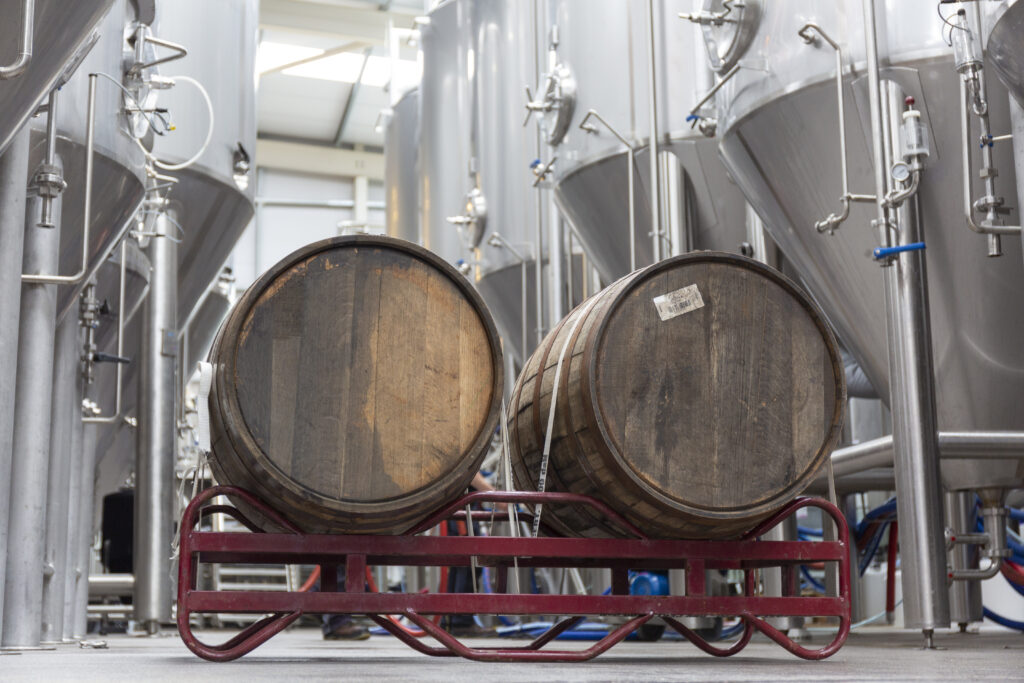 Once sampling is complete, the brewers create a blend of the best barrels and send it off to the canning line.
Expect smooth bourbon notes of oak, vanilla, complimented with coffee and chocolate from the malt bill.
Pointy Shoes 2021. Available Monday 6th September in extremely limited quantities. Available in all good independent off licences.
Get your hands on one before it goes extinct.