Locavore Summer 2023 is a delicious Raspberry Sour brewed with local Wicklow Raspberries grown by the Conroy Family in Rocky Valley, Kilmacanogue, County Wicklow.
For our annual Locavore Summer release, we look to the Wicklow landscape for flavours that allow us to experiment and champion the local terroir. Wicklow raspberries were sourced from the Conroy Family in Rocky Valley, Kilmacanogue who have been growing and harvesting delicious raspberries locally for over forty years. Grown just 13km from the brewery, these raspberries impart a taste of the Wicklow hills into this beer while providing it with beautiful fruity and tart flavours.
On brew day we were delighted to take in a delivery of freshly picked raspberries which were used immediately in the brewing process. Added directly into tank, the berries were mixed with a small amount of hot wort which helped to help break down the raspberries. This mix of wort and raspberries was then added straight into the fermentation tank where the flavours and aromas would further develop during fermentation.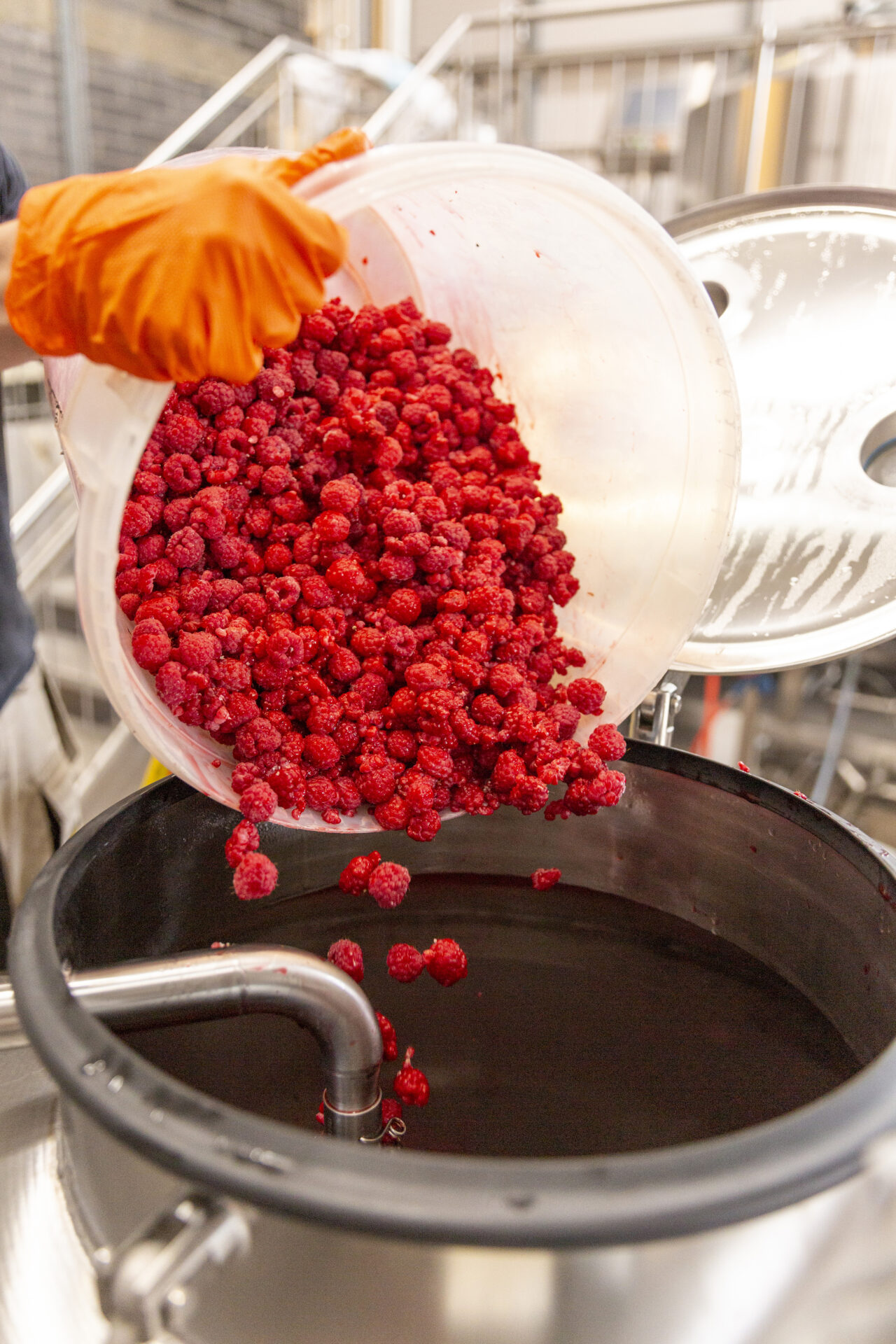 Our Locavore Project epitomises the core philosophy that Wicklow Wolf was founded upon, provenance and pride. The Locavore Project allows us to celebrate the terroir of Wicklow, our home and champion it with small batch, local, experimental beers.
Expect Locavore Summer 2023 to be jam packed with tart raspberry aroma and flavours, with a lip smacking finish that will leave you wanting more. Enjoy!
Available now in all good independent off licenses and at the Wicklow Wolf Taproom.