Who you gonna call? Galway Bay Brewery!
Design, innovation and uninhibited creativity are keystones that have always driven our brand to go that extra mile, and for Cannonball we proudly presented the first ever Ecto-1 Ghostbusters Car built in Ireland to raise money for the Hope Foundation as part of Cannonball Ireland.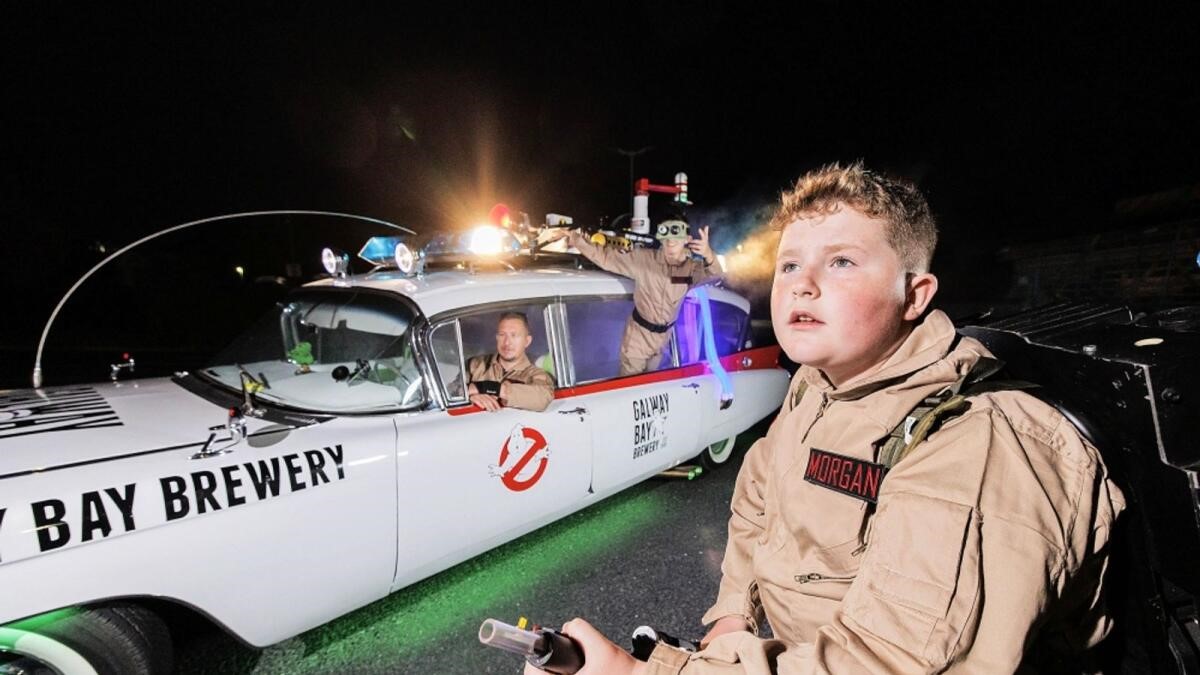 They say good things take time. We say great things take longer. It took almost six years of dedicated design and expert engineering to transform a 1960s Cadillac (which started off as a hearse) into a direct replica of the iconic cinematic Ghostbuster Ecto-1 including the famous roof rack, Proton Packs for all of the crew, Ecto Goggles, P.K.E. Meters and ghost traps.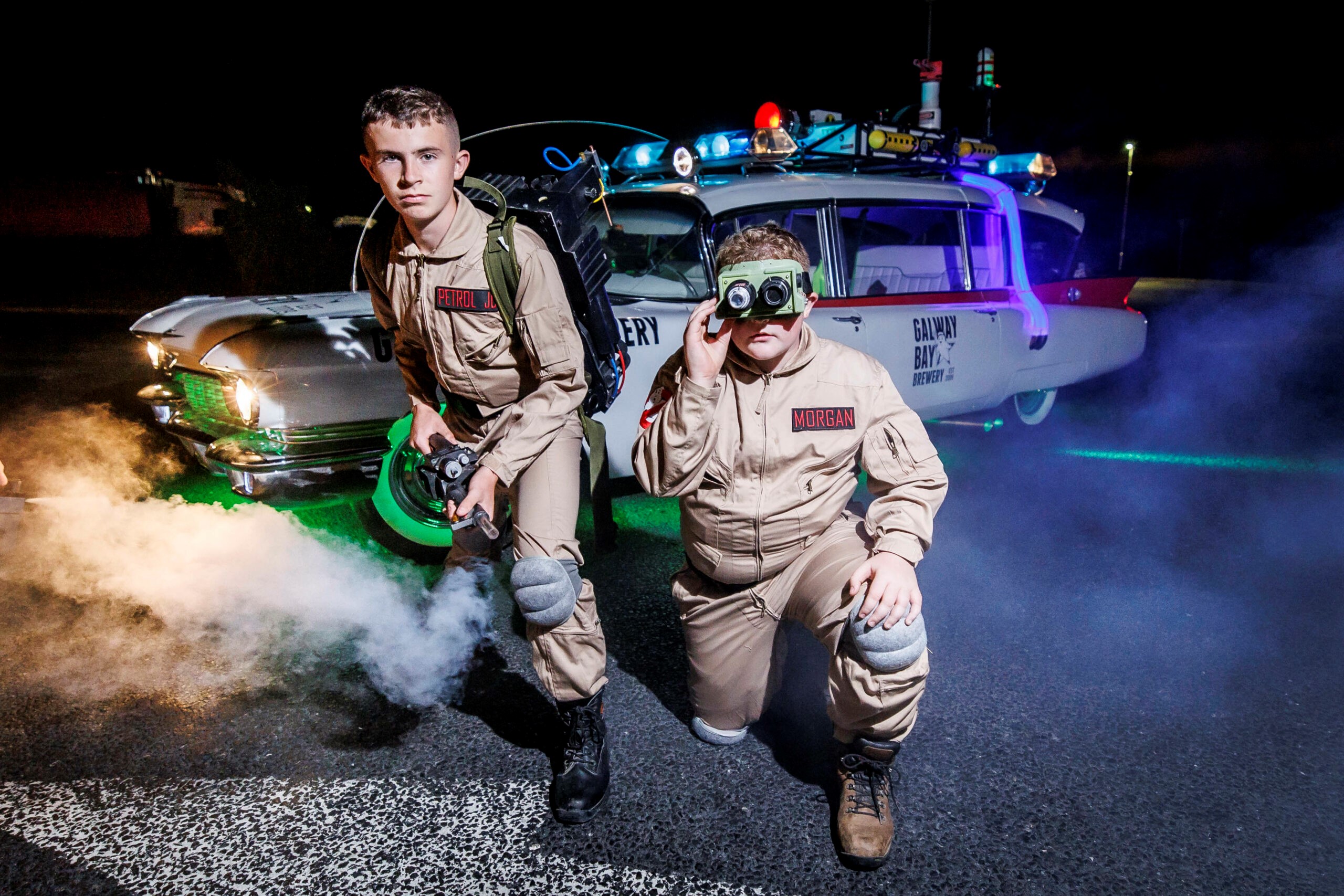 Our convoy of the Ecto-1 and Slimey Landrover took off from Malahide Castle on the first morning, making our way down to the Rebel County travelling through the scenic roads of Macroom, Ballyvourney and across the border to Kilgarven, Kenmare, before arriving at The Brehon Hotel in Killarney where thousands of spectators & movie fans got an opportunity to get Insta-pics, selfies and videos up close and personal with the impressive 23 foot long car.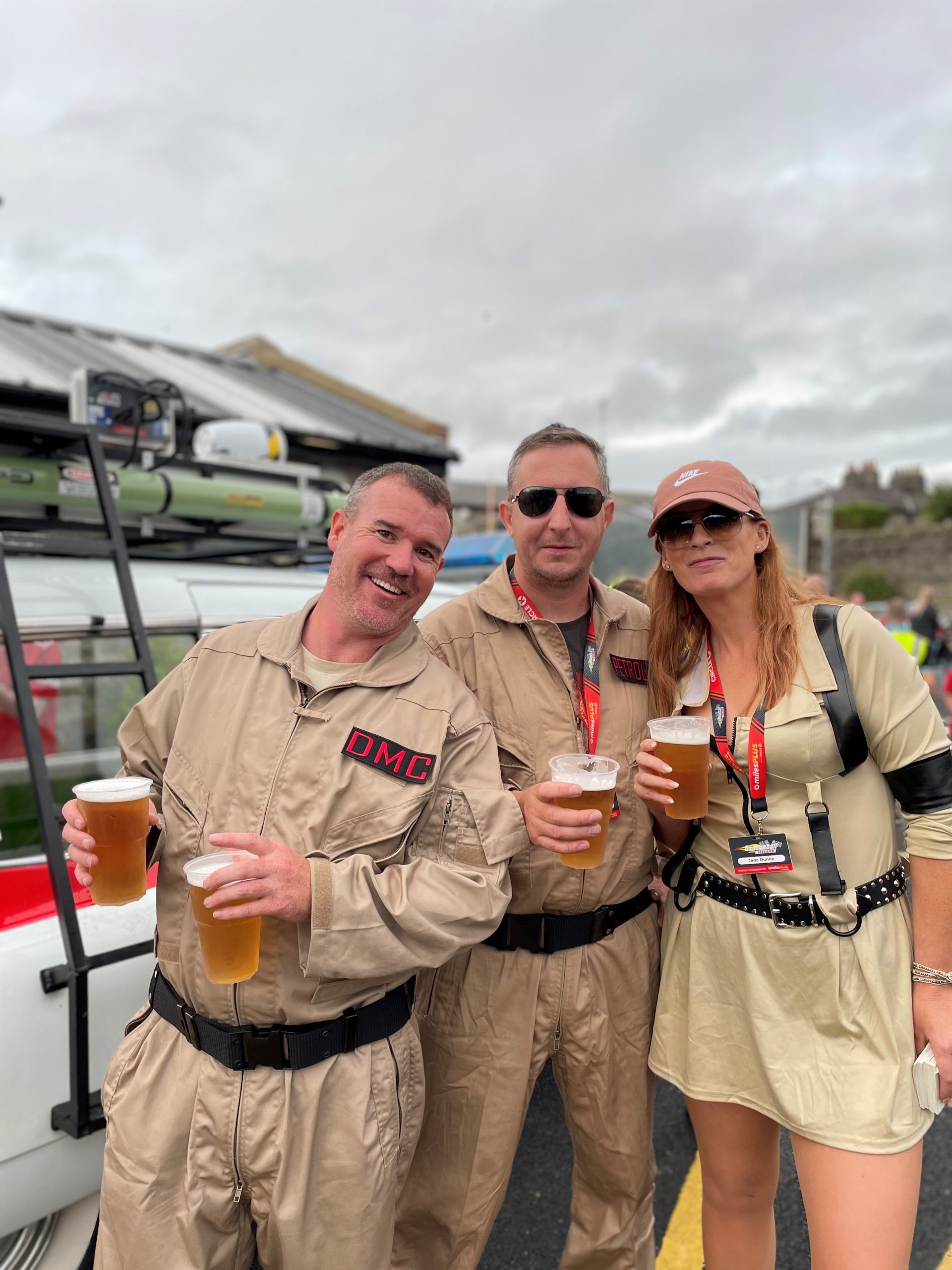 On Saturday September 10th we set off from Killarney on route to our home town in Galway – where the brewery first began way back in 2009, as a micro-brewery at the back of our first establishment, Oslo Bar in Salthill! We passed thorough waving crowds in Adare & Ballysimon before pausing for lunch at The Oslo – greeted by crowds on both sides of the street.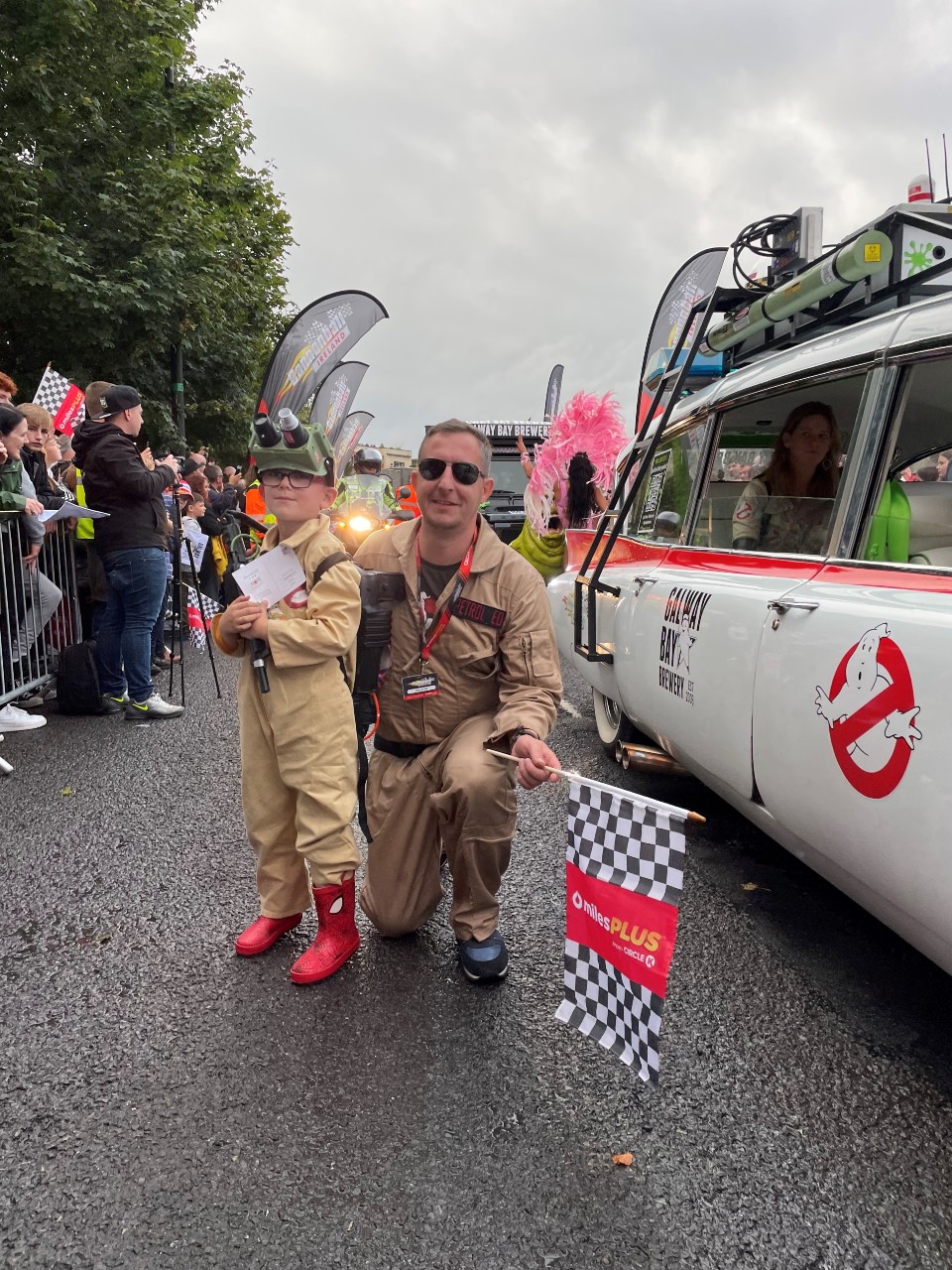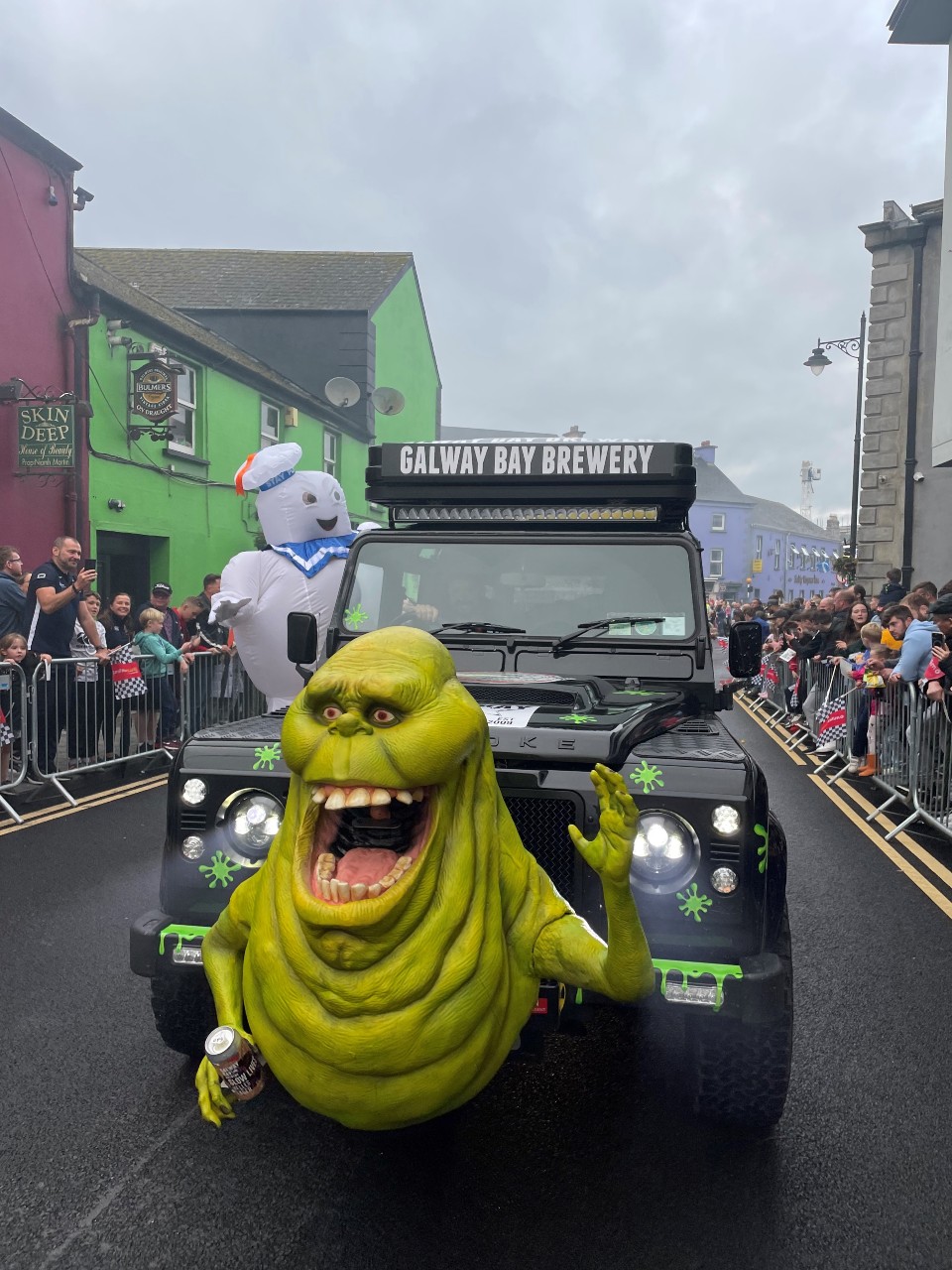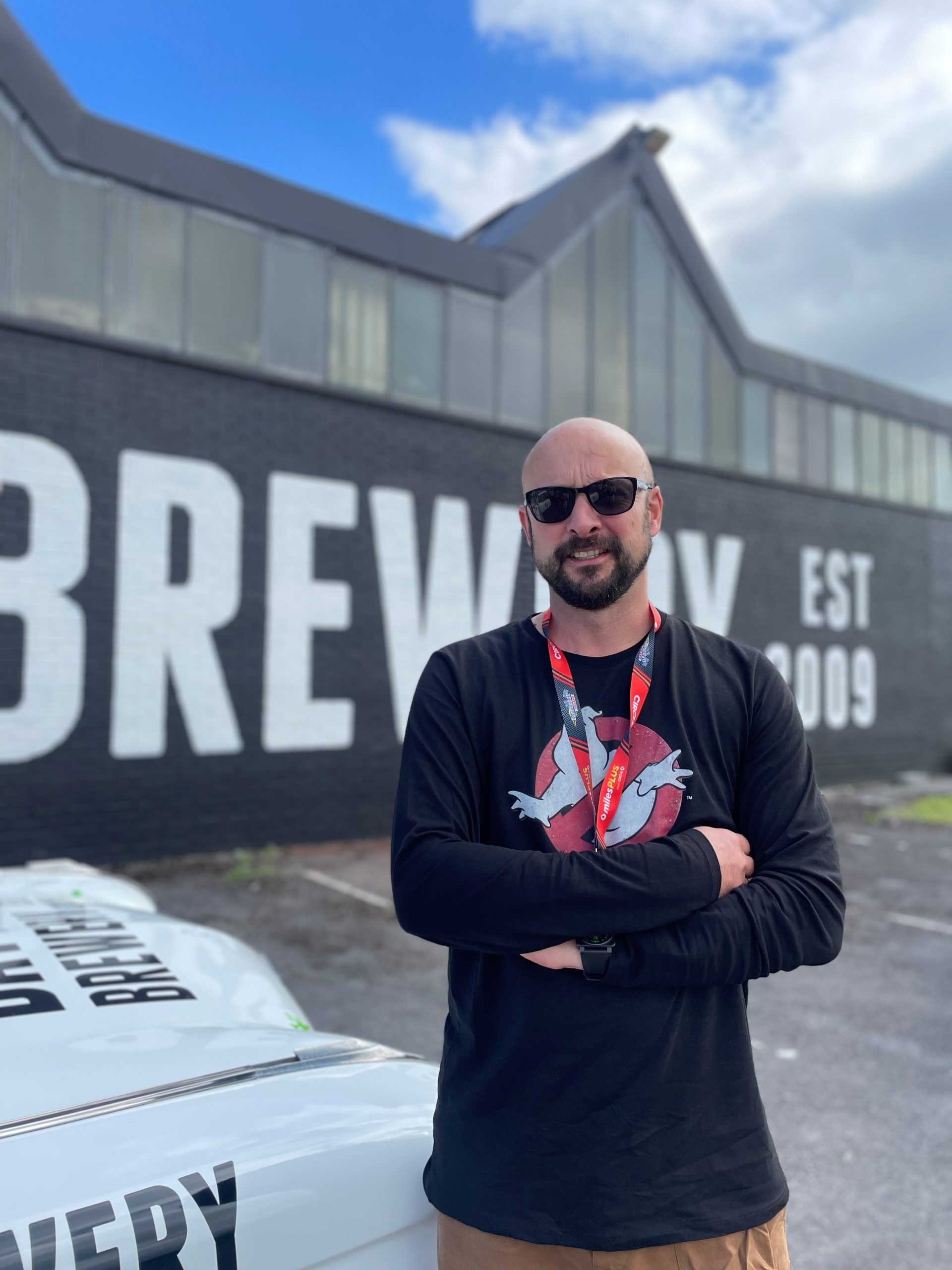 After lunch, we headed onwards and upwards on the N17 (the road, not the song…!) to Sligo town for the second finish line and overnight stay, before finishing up in Meath on Sunday night.
Cannonball is the largest organised road trip in Europe and has raised €1.3 million for Irish charities so far and aims to raise a further €250,000 for the Hope Foundation.
HOPE funds and operates over 60 projects including 11 child protection homes, a hospital, an ambulance, counselling, food and nutrition, education, healthcare and the restoration of childhoods to children in Kolkata.