It's been a few years since we were able to get back to the wonderful shores of Spain and we were delighted when we were invited to a few events there in July. Contrary to a still common belief, Spain is a wonderful place for the craft beer lover. Something about the hot weather just suits a cold beer better than any other drink (have you actually tried to drink a jug of sangria ever, horrible stuff).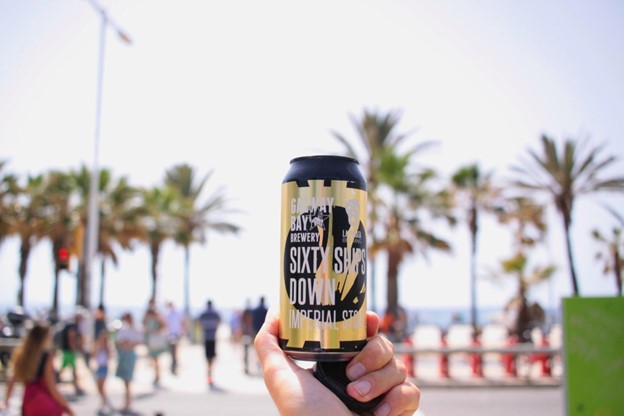 While Barcelona was the undisputed king of Iberian craft beer for years it's rapidly being matched by Madrid it's bigger, less beach bronzed brother. Madrid is home to two excellent venues in Osita craft bar and the excellent Be Hoppy. We managed to sneak in a few beers in Be Hoppy who have been very good to us over the years and stock some incredible mixed fermentation and barrel aged beauties. The care and attention the team take in selecting beers is second to none and you get the feeling they try every beer that makes it to the shelves.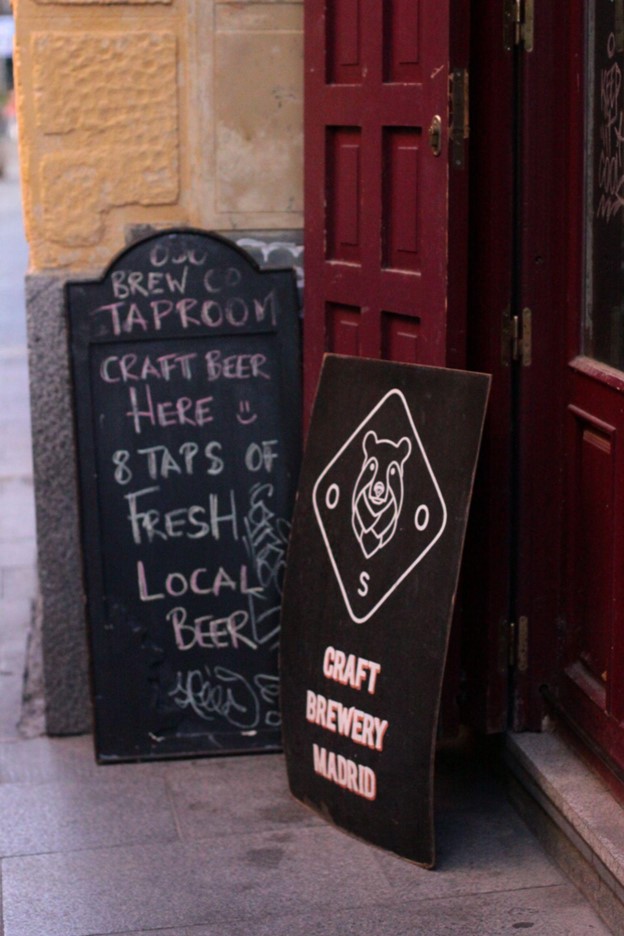 Osita is the home of Oso brewing and we have a huge amount of respect for what the guys are building in Madrid. They were kind enough to host us for a little evening of banter, darts, quizzes and tasty brews. Drop into them if you are in Madrid and you won't regret it. They are situated on one of the best bar strips in Madrid centre. Full of locals and eccentric characters looking for quality beers to cool down with on a traditional 35 degree July evening.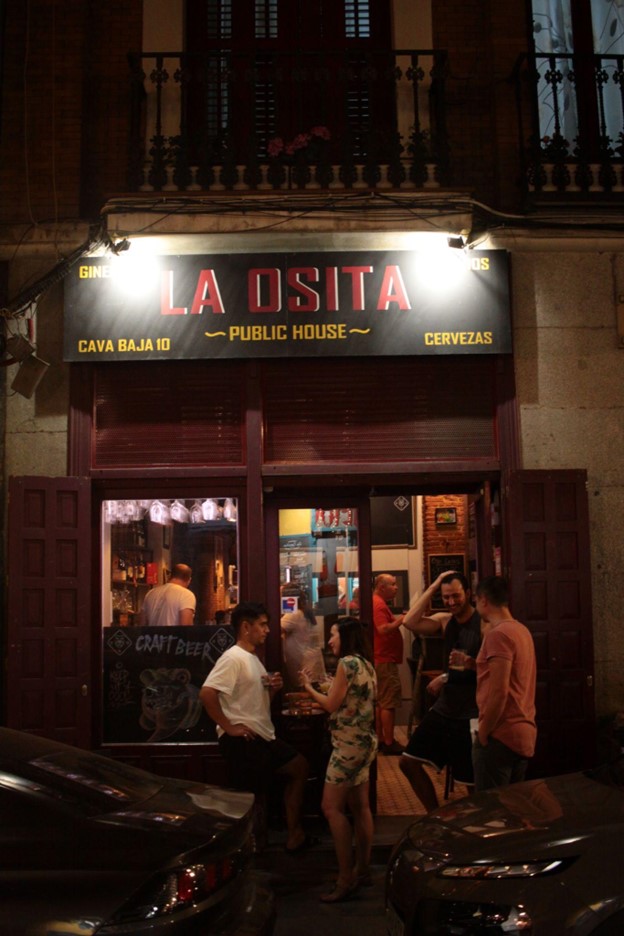 The next day saw us head for the lunchtime fast train to Barcelona. Two and half hours brings you from the heart of one glorious city to the heart of another. Cheers to Stu Mostow for the sneaky train beer on the way. Barcelona's vibe is much more orientated to the transient types, people flow in and out of Barcelona in their millions every summer and the buzz of excited tourists is palpable as soon as you step off the train.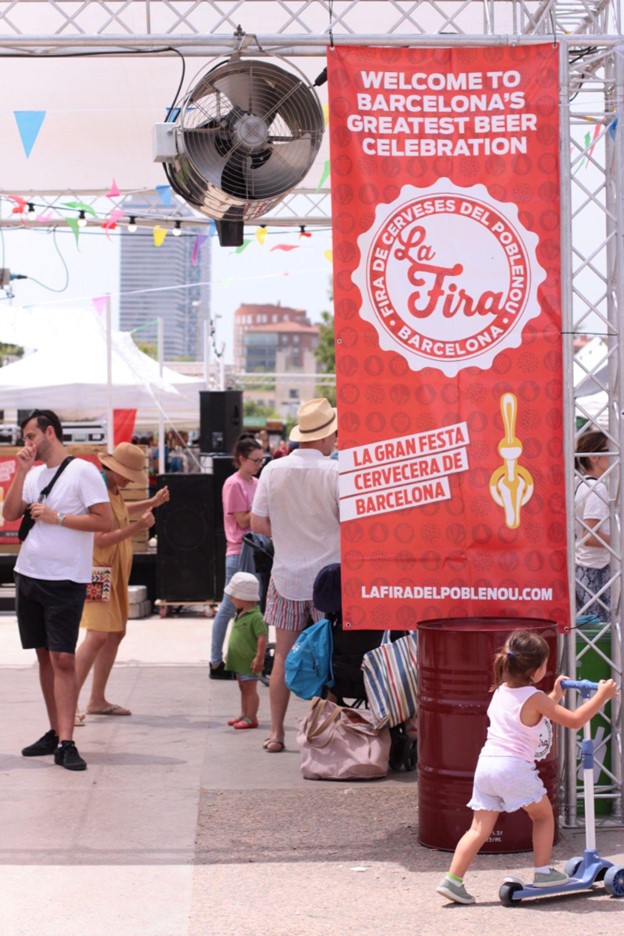 We were invited to Fira Poblenou which is a little up the beach from the historic centre. The Poblenou district has a reputation as a shelter for Barcelonans escaping the tourist hoards. It's a trendy district full of great food and dozens of craft beer venues. For this reason it's chosen every year as the host venue for one of the most popular beer events on the Catalan calendar.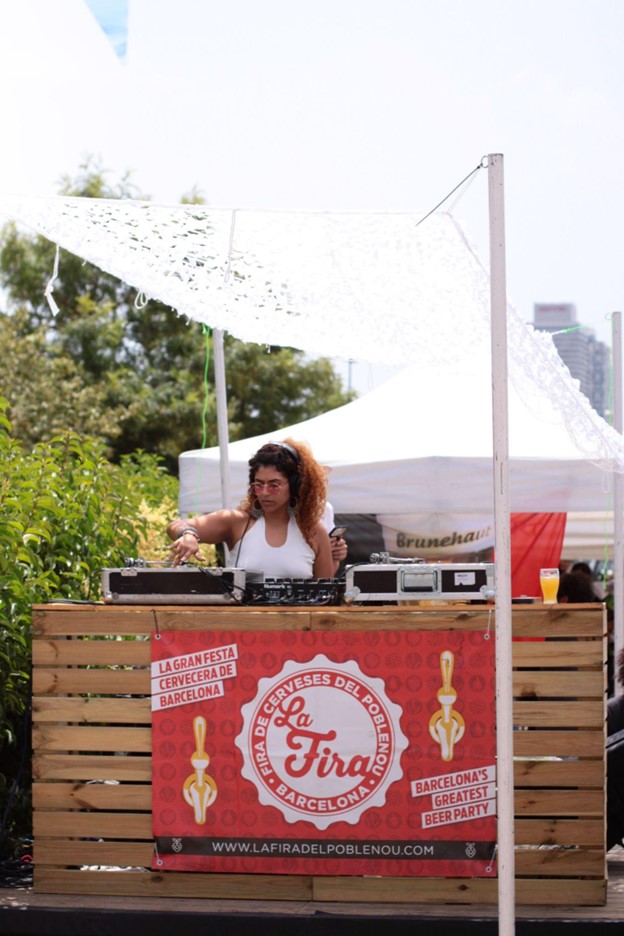 Set on the main boulevard leading down the length of Bogatell beach it draws in people from all walks of life looking to party a summer weekend away with a quality beer in their hand. It's our kind of event as it's inclusive and welcoming to everyone whether they are hop heads or just looking for a refreshing beer by local producers.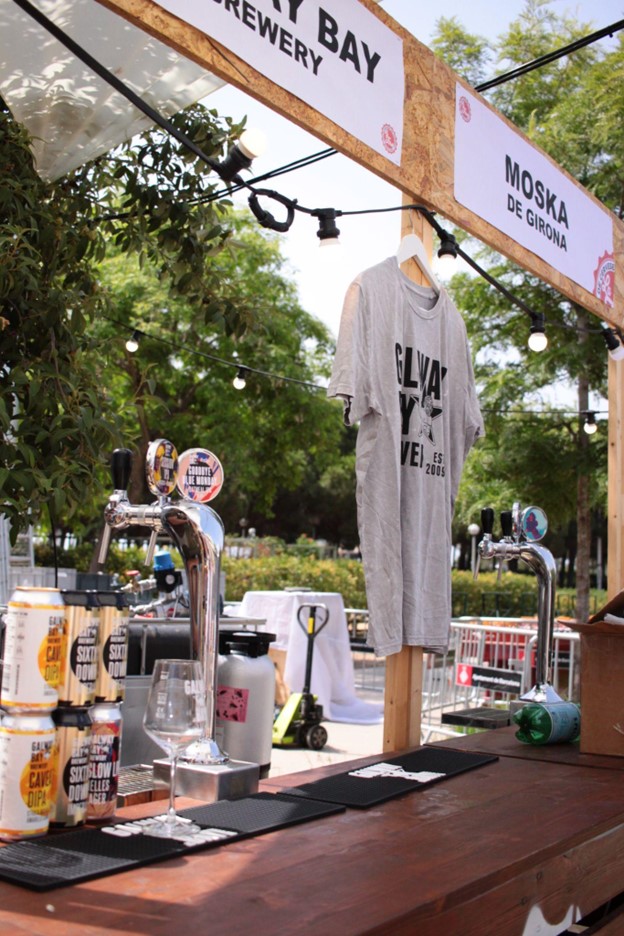 The hosts couldn't have been more welcoming and we're looking forward to making it back again. Mark it down in your calendars and try and get to Barcelona the weekend it's on. Usually around early July.