News
Added: Wednesday, December 14th 2022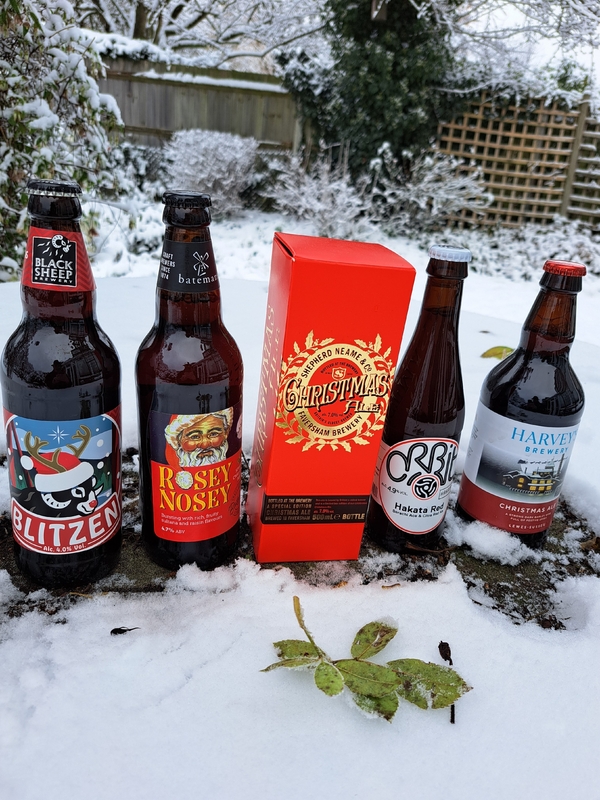 Pride of place this year goes to Harvey's of Lewes in Sussex who are celebrating the 50th anniversary of their Christmas Ale. It started life in 1953 as Elizabethan Ale, brewed to mark the coronation of Elizabeth II.
In 1972 head brewer Anthony Jenner reformulated the beer to make a darker barley wine for Christmas at 7.5 per cent. He used roasted malt and pin head oats alongside pale and crystal malts and locally grown hops.
The beer was an instant success and has been brewed every year since. 15,000 bottles are produced in December and the beer is also sold in half pints in Harvey's pubs – full pints are not served as a result of the beer's strength.
Miles Jenner, the son of Anthony and now head brewer and joint chairman, has tweaked the recipe and uses Maris Otter pale barley malt, Clear Choice malt extract and crystal malt. The hops are East Kent Goldings and Sussex-grown Fuggles and Goldings, Whitbread Goldings Variety is used in the hop back for additional aroma and flavour.
Prior to fermentation, the beer is blessed by a local priest or vicar. The beer is rich and fruity, with a toffee apple note alongside biscuit malt and spicy and peppery hops. www.shop.harveys.org.uk.
Shepherd Neame is Britain's oldest brewery, dating from 1698, and produces an annual Christmas Ale (7 per cent). The brewery is based in Faversham in the heart of the Kent hop fields and uses local Challenger and Target varieties for bitterness and Goldings for aroma. Pale and crystal malts are mashed with chalk-filtered water from an artesian well deep below the brewery.
The amber-coloured beer is fruity and vinous with a fine balance of spicy and peppery hops. www.shepherdneame.co.uk.
Black Sheep Brewery's Christmas Ale is Blitzen (4 per cent), brewed with Cascade and Goldings hops. The beer has a bittersweet roasted malt aroma and palate, balanced by peppery and citrus notes from the hops. It's on sale in branches of Morrison's.
Bateman's Rosey Nosey (4.7 per cent) is an enormously popular beer, sold in draught in the Lincolnshire brewery's pubs as well as in bottled form. It's brewed with pale, chocolate and crystal malts and hopped with Challenger and Goldings varieties. It has a rich aroma and palate of raisin and sultana fruit with biscuit malt and spicy and peppery hops. It's available from branches of Morrison's.
Orbit Beers was founded in South London in 2014 and specialises in recreating such European styles as Kölsch. With Hakata Red (4.9 per cent) it has journeyed further east to brew a beer using Sorachi Ace hops that are a good companion for Japanese food. www.orbitbeers.com.
Elgood's Brewery in Wisbech, Cambridgeshire, brews Berry Xmas (4.5 per cent) using seasonal berries alongside malts and hops. 35 pint polypins are available from www.elgoods-brewery.co.uk.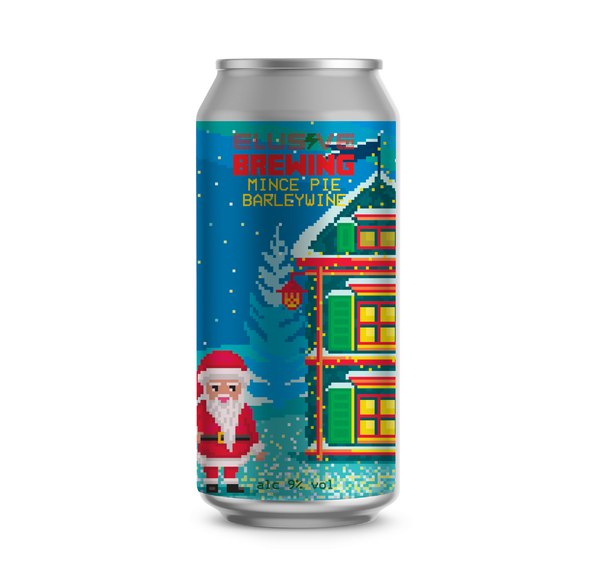 Elusive Brewing has produced the perfect festive beer: Mince Pie Barley Wine (9 per cent). Barley malt and hops are joined by candied orange, lemon and mixed spices to make a rich and full-bodied beer with powerful notes of caramel and vanilla alongside malt, candied fruit and hops. Hold the port! This will grace the dessert course at Christmas lunch. www.elusivebrewing.com/bottled-products/
The Chiltern Brewery's Glad Tidings is a 4.6 per cent winter stout brewed with four malts, spices and fruit alongside English hop varieties. It's a smooth, creamy and delicious beer with notes of roasted grain, peppery hops and spices. www.shop.chilternbrewery.co.uk. Visit the brewery shop at Nash Lee Road, Terrick, Aylesbury, Bucks for take home beer in bottles and polypins along with a range of breads and cheeses from local producers.