Feature
Added: Tuesday, July 16th 2013
Garrett Oliver, the globe-trotting brewmaster and writer, is about to put down new roots in Scandinavia as he helps build a brewery in Stockholm. The plant in the Swedish capital is the result of collaboration between Garrett's Brooklyn Brewery in New York City, and Carlsberg, which owns the famous Carnegie Porter brand. They have been joined by a group of investors from the former Carnegie brewery, who are a separate group within Carlsberg.
The plan for a brewery in Stockholm, in attractive listed buildings, was the result of Garrett and other members of the Brooklyn brewing team visiting Stockholm to make a special edition of Carnegie Porter, aged in wooden casks, to mark the beer's 175th anniversary. It was created by a Scot, David Carnegie, who at the height of the craze for strong porters and stouts exported from Britain to Russia and the Baltic States, opened a brewery in Gothenburg in 1803 to make his interpretation of the style.
Carnegie Porter became a cult beer in Sweden. The brewery was eventually bought and closed by the national group, Pripps, which in turn became part of Carlsberg, which continues to brew the porter in small batches. The new Stockholm brewery will enable Garrett to develop his passion for making beer, reviving old styles, developing new ones and matching beer with food.
He is the author of the ground-breaking Brewmaster's Table that describes the world's major beer styles and offers a feast of menus that match the beers with fine food. The Stockholm complex will include a restaurant where Garrett will be able to indulge his twin passions for cooking and brewing.
His love of good food came early. He was brought up in Queens, New York City, where his father made television commercials and cooked fine meals at home. He taught the young Garrett to make sauces, introducing him at an early age to the sensual pleasures of aromas and flavours. In the early 1970s, he drank his first beer at the age of 12 and he was deeply unimpressed.
"It was Miller High Life," he recalls. "My reaction was 'Spit it out!'' It had a terrible metallic aroma and flavour." He didn't drink beer again until he was 16 and he was more favourably impressed by Guinness. But when he went to Boston University to study film making, Guinness was too expensive for a student. In his spare time he organised concerts and he developed this role in the early 1980s when he moved to London and became the stage manager at the University of London Union, booking such groups as Billy Bragg's.
He had his beer epiphany in London. "I was fresh off the plane from Gatwick, arrived at Victoria Station wearing a large back-pack and went into the first pub I passed. I forget the name of the pub and the beer I had, but it was a case of instant fascination."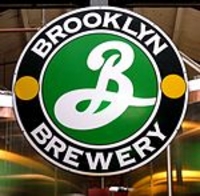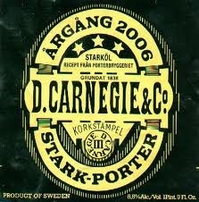 He returned to New York in 1984 where worked for a law firm by day and brewed at home by night. A friend had bought him a home-brew kit and he started to make beer "because it was the only way to have beer in those days. A beautiful world of beer-making opened up for me. I planned to be a film-maker, but beer took over."
He became the apprentice brewer at the Manhattan Brewing Company in the SoHo district in 1983 and in 1989 he went over the bridge to join the Brooklyn Brewery, launched by journalist Steve Hindy and banker Tom Potter. Their first beer was Brooklyn Lager, still the company's flagship brand.
"No one had seen anything like it before," Garrett says. It used a pre-Prohibition recipe and was based on the Vienna Red style. At a time when most American beers were bland and extremely pale, the copper-red Brooklyn beer looked and tasted different and created enormous interest. "Its sales grew by 17% last year," he says. "It's now part of the mainstream, drunk by college students."
Garrett, now a partner in the brewery, has been given free rein to develop new beers. The brewery has expanded at a fast rate, with further extensions to capacity under way, making it one of the leading craft breweries in the United States. He makes 25 beers a year and they have included a German-style Weisse, an East India Pale Ale using imported English malt and hops, Pilsner, Black Chocolate Stout, Dry Irish Stout, Brown Ale, Oktoberfest and a Belgian-style saison, Sorachi Ace, using a Japanese hop.
Along with his partners, Garrett will develop more new styles when space allows. They are adding capacity to store 1,500 barrels where beer can be aged in wood and Garrett is embarking on the biggest programme for bottle-conditioned beer in the U.S.
"We're growing and evolving," he says. "Brooklyn Brewery is light years away from where it was in 2000. The renaissance of beer is part of the renaissance of our food culture. People want good food and beer. They want to know about provenance, the ingredients used and where they come from.
"We're returning to normality. In 1900 we had the most diverse food and beer culture in the United States. There were 4,000 breweries throughout the country and in New York City they made IPA, stout, porter, weisse and bock. The city had everyone from everywhere. There was even a company that made salts so that brewers could Burtonise their brewing water!
"Then food and beer became part of 'technology' and the result was bland bread, bland cheese and bland beer. Now it's natural that Brooklyn is partners with the people making good bread and good cheese."
Garrett stages regular beer-and-food matching dinners. One of his favourite venues is 11 Madison Park in Manhattan, a top restaurant with a beer list running to 150. In between brewing beer and holding events in the U.S., he is on planes visiting countries with great beer cultures or emerging cultures.
"Japan has high quality beers, but they're not adventurous," he says. "But that will come. There are great beer bars in Tokyo and Hong Kong. In Denmark, there's been a massive explosion of beers and Sweden is coming along and so is Italy, which can match beer to its great food."
In Stockholm, Brooklyn brewers will work with the local team who in turn will work in Brooklyn. Garrett is fascinated by the interplay between countries. "British beers – especially modern IPAs – are influenced by American beers. But the UK first influenced the U.S. IPA was reborn in the U.S. then we sold it back to you. Now we can get BrewDog IPA in New York City and in London you can get Brooklyn East India Pale Ale brewed with East Kent Goldings."
In Stockholm he plans a malty 4.8% pale ale, a hoppy, unfiltered lager using Czech malt and – naturally – a strong porter. "There's a big food movement in Scandinavia and we want Swedish beers to have a Swedish DNA." The brewery will be called the New Carnegie Brewery while a restaurant and beer garden will be named the Brooklyn New Brewery/
In between all the frantic, plane-hopping activity, Garrett found time to edit the Oxford Companion to Beer, arguably the most important book on the subject ever produced. His next task is to develop 10 new beers at Brooklyn as well as overseeing the Swedish venture.
He's come a long way from that can of Miller High Life.