Comment
Added: Sunday, September 3rd 2023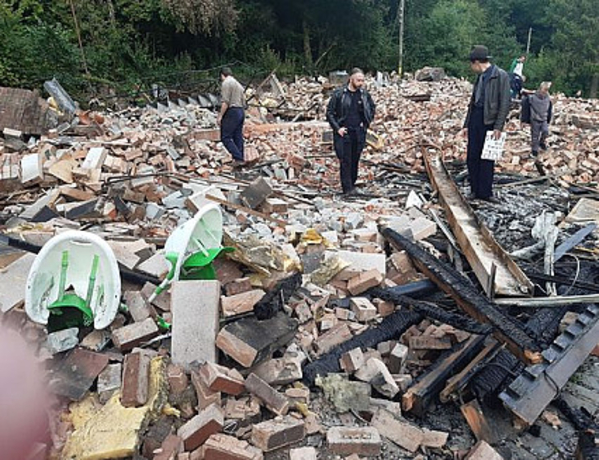 It's rare for the plight of a British pub to grace the pages of the New York Times or newspapers in New Zealand but the shocking destruction of the Crooked House made headlines throughout the world.
The wreckers of the pub have served a purpose by default. They have turned the spotlight on not only one pub in the Black Country but also brought to attention similar acts of violence against other licensed premises.
In 2017 changes to planning laws in England were meant to provide extra protection to pubs by stopping them being converted or demolished without planning permission. But the law has been honoured more in the breach than the observance, as a scribe of Stratford-upon-Avon once remarked.
Research by CAMRA has shown that more than 30 pubs this year alone have been converted or knocked down, with or without permission.
ACVs — Assets of Community Value – are a form of listing by local authorities but they don't necessarily offer protection from the wrecking ball. The villagers in Willey near Lutterworth succeeded in gaining an ACV for their local, the Sarah Mansfield, but Adam Taylor of Crooked House infamy successfully appealed against the listing and gutted the pub within days.
Pubs in general continue to close at frightening speed. The trade paper the Morning Advertiser reported last month that closures have hit their highest quarterly figure in a decade.
In France the government has invested 15 million euros in supporting traditional cafes that President Macron calls "the beating hearts of our neighbourhoods". Community pubs fulfil exactly the same role in this country and deserve government backing.
A general election will be held next year and all the political parties should be lobbied to agree they will create the post of Pubs Minister if they form a government. The minister would have sweeping powers to overhaul planning laws and close loopholes in the granting of ACVs. He or she should hold a conference with local authorities to ensure that never again can a pub be cynically bought and then wrecked in the manner of the Crooked House.
The glaring anomaly of VAT on beer needs to be addressed. At present supermarkets claim back VAT on beer while pubs enjoy no such advantage. As a result beer can be bought as cheaply as bottled water in the off trade while prices continue to rise in pubs, which should be treated as fairly as the big grocers.
In August duty on draught beer in pubs was frozen – a move called for by CAMRA. But more needs to be done in the form not just of a freeze but a steep cut in excise duty, which is punitively high in this country.
A Pubs Minister should also demand that the Chancellor either cut or even abolish the outdated system of business rates that are another unfair impost on the on-trade.
And high on the minister's agenda should be a head-banging meeting with the global brewers. They should be told in no uncertain terms to stop rooking drinkers with their cheap trick of regularly reducing the strengths of their lagers and keg beers on laughable health grounds while the real purpose is to save a fortune with lower rates of excise duty.
A major overhaul of excise duties is necessary as the price of beer – our national drink — becomes unaffordable for a growing number of people. A survey last month by the industry tracker CGA revealed that the cost of beer has doubled over the past 15 years.
The big headline news was that some London pubs were charging £9 for a pint while CGA's survey of 90,000 pubs showed that the national average price is £4.30. The most telling point to emerge from the research is that the real cost of a pint should be £3.55 if prices had risen in line with inflation.
In short, drinkers are being ripped off and a Pubs Minister should tackle this shoddy behaviour as soon as he or she takes office.
A final thought on the Crooked House fiasco. At a personal level, I shall not buy any beers produced by Marston's or any of its subsidiaries until the group holds up its hands and says, simply, "Sorry."
Marston's should have made sure the pub was bought by people who would maintain it as a pub instead of handing it to shady developers whose main form of business comes in the shape of petrol cans and bulldozers.
There are alternatives to Marston's with the fine Black Country beers of Batham's and Holden's. Think on.
First published in What's Brewing, September 2023.