Comment
Added: Friday, February 10th 2023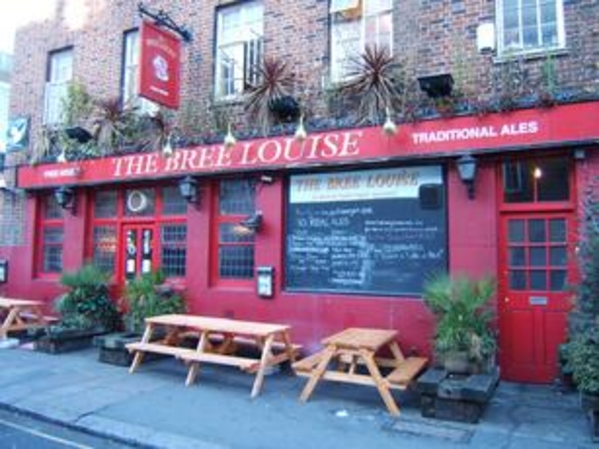 The loss of any pub saddens me. The destruction of a successful pub makes me boil with rage.
The Bree Louise in Cobourg Street, North London, was just a few yards from Euston Station. It drew a large crowd of drinkers, both locals from the surrounding streets and commuters using trains and the Underground.
It was knocked down in 2018 as part of the redevelopment of the area to make room for HS2. Now we learn that Euston may no longer be the terminus for the new train line and the Bree Louise, along with shops, houses and some fine Georgian buildings, were needlessly razed to the ground.
The pub was run for 15 years by Craig and Karen Douglas and such was their devotion to cask beer that they won a vast array of awards, including North London pub of the year as well as cider pub of the year.
The Bree Louise was originally called the Jolly Gardeners but Craig and Karen renamed it in memory of their daughter who died just 12 weeks after her birth.
Their policy was to offer an amazing range of cask beers, up to 23 on handpumps and straight from casks stillaged behind the bar. Craig was a passionate supporter of small independent breweries and you would find the likes of Sambrooks, Redemption and Windsor & Eton on offer.
He said he wouldn't give house room to the likes of Doom Bar and as he was a former professional rugby player with Harlequins it was best not to argue with him. Not that there were any grounds to disagree, especially as you could usually find a cask mild on tap.
Crag and Karen believed in the art of conversation as well as good beer. The pub had no fruit machines or music. When they cancelled Sky Sports they said the number of customers increased.
On one occasion I arranged to meet the then Lib Dem MP Greg Mulholland in the Bree Louise to interview him about his campaign to save pubs. The art of conversation was being so indulged in that we couldn't hear ourselves speak and we had to abandon our plan and just sup our pints.
When the pub closed Craig and Karen lost not only their livelihood but the flat that served as their home. No matter: the people in charge of HS2 pocket their salaries and go home in the evenings to all the creature comforts of family life.
The fate of HS2 is fast moving. When I started writing this piece, it seemed the terminus would be at Old Oak Common but an hour later Chancellor Jeremy Hunt was adamant that Euston remains the starting point.
But whether it's central London or the boondocks, the damage has been done and the Bree Louise and its neighbours have gone for ever. No doubt a revamped Euston will house a giant BrewDog bar or a Wetherspoon's but a genuine community local has been lost.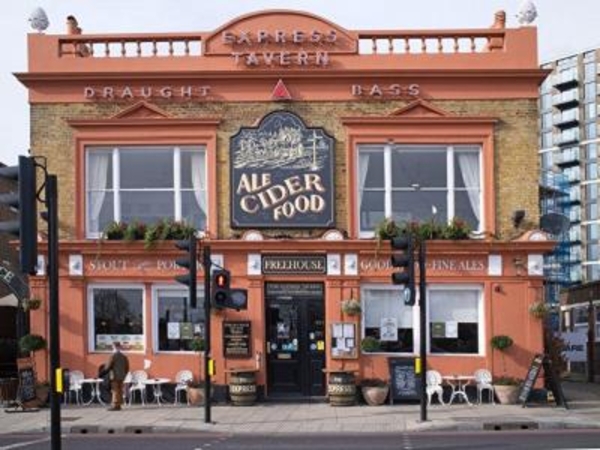 HAPPIER London pub news comes in the shape of the splendid Express Tavern at Kew Bridge, Brentford. It's an old coaching inn that stood on the London to Bath Road and it offers 19th century décor, brewery mirrors and open fires along with a fine range of casks beers.
I make the occasional journey – two trains and a bus – from St Albans as the Express is now a rare outlet for Draught Bass. Bass was introduced in 1921 and has been on sale ever since.
The pub has recently changed hands and is now owned by Dick Morgan's pub company that also runs the famous Magdala Tavern in Hampstead. This was where Ruth Ellis, the last woman to be hanged in England, shot her lover.
Morgan has also bought and reopened the Verulam Arms in St Albans. His son James owns the Big Smoke Brewing Company based in Esher, Surrey, and the Morgan pubs naturally feature his cask and keg beers.
The Express also serves Harvey's Sussex Best so you can revel in fine ale. If you're of the correct gender, don't miss the sporting prints in the Gents that include one of Bernard Bosanquet, the cricketer who in 1903 invented the googly.
Is that a leg break bowled with an off break action or an off break bowled with a leg break action?
I need a glass of Bass…
•First published in What's Brewing, February 2023.